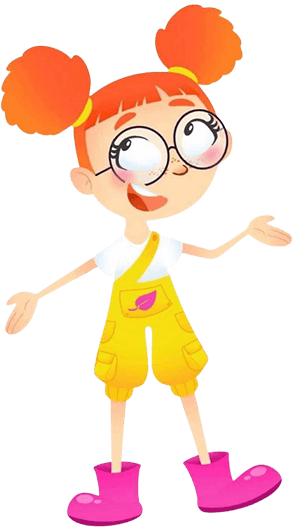 Hope is a jolly little girl that becomes Groogert's best friend from day 1. She is quirky, red-haired, and with freckles. She is the kind of girl that does not mind to step-in mud, climb up trees, and dance in the rain. Her name is representative for the hope there is the younger generations to take better care of the planet. Always curious and always up for adventure, Hope is one of our main characters.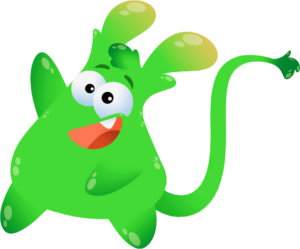 Groogert is a tree resin, and the function of tree resins are to protect trees from damage/wounds. Therefore, Groogert's character is symbolic: he is a guardian/protector of trees and nature! Groogert has the ability of talking the language of all living beings. He also has a superpower: bouncing! Since he is so sticky, he sometimes gets stuck to things… unintentionally. Additionally, due to his gooeyness, he can easily change shape to either shrink or stretch, which gets him into all kinds of troubles and adventures!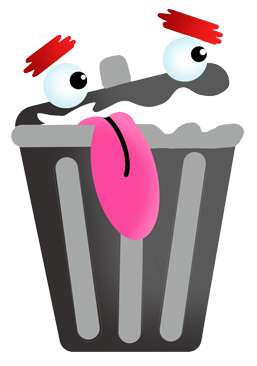 Willbur is a hungry waste bin that loves to eat tasty and smelly mixed materials. If you feed him recyclable waste (like a plastic bottle, or a pizza cardboard box) he can get gassy! Alongside his buddies (Georgina the Glass and Metal bin, Corky the Cardboard and Paper bin, Ollie the Organic bin, and Paddy the Plastic bin), they all teach children how to sort waste properly by feeding them the appropriate waste.