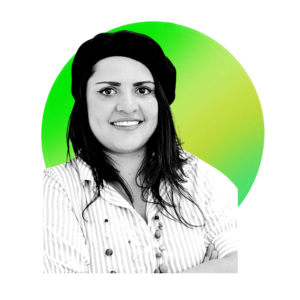 Mariandre Navas
Chief Executive Officer
Email: dre@groogert.com
Meet the creator of the Groogert Project. Mariandre holds an MPhil in Development, Environment and Cultural Change from UiO. She developed the project idea whilst she was writing her master thesis about recycling in Oslo, Norway, which won the Innovative Master Thesis Award by the Faculty of Humanities.
As a concerned citizen and as an art-and-environment enthusiast, she is passionate about this project and her dream is to see it come to life, contributing thus to a positive impact to nature and society. Having a creative soul and an eye for detail/design has helped her craft the visual elements of this project.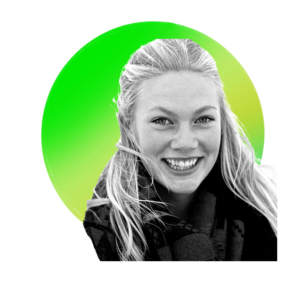 Irene Moe
Sustainability Advisor
Email: irene@groogert.com
Passionate about our global home, Irene wants to have a positive impact on the healing of our planet and that is why she is excited about the Groogert project. Her background is in natural sciences: she holds a Bachelor's degree in Biology (specializing in evolution and ecology), and a Master's degree in International Environmental Studies.
Concerning the challenges of our time, Irene believes the most sustainable way to bring about action and change is to help people find their inner motivations rooted in compassion and care for the planet and its inhabitants. Irene has a lot of experience in working with children and loves to make them familiarized with nature through positive experiences, e.g., through going to the local forest or growing vegetables.
Annka Bari
Strategic Project Coordinator
Email: annka@groogert.com
Annka holds a Master's degree in Innovation and Entrepreneurship from UiO and a Bachelor's degree in Electrical Engineering. Her area of expertise is business development, strategies and project management. She has worked on various startup projects and enjoys working on innovative ideas. Furthermore, Annka has almost three years of experience working with children aged 9 to 16 years as a teacher.
She believes that the younger generations will be the ones who suffer most from the consequences of climate change, but they are also our best hope of putting a brake on it. Thus, it is time to create a positive impact that ensures our actions are environmentally and socially responsible. She is concerned about environmental issues and that is why she has joined the Groogert project— to increase awareness among children and people.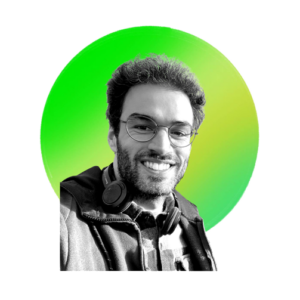 André Serafim
Design and Multimedia Advisor
Email: andre@groogert.com
André comes from Portugal, a sea boy born in Figueira da Foz. He loves being surrounded by Nature and doing activities outdoors. By somehow helping in the conservation of mother Nature he will certainly feel fulfilled. With his desire of moving to Norway he found out about Groogert and immediately fell in love with the humble and passionate project.
He likes to join kid's plays and creative worlds. He believes that giving these pure and fertile minds pertinent input in order to achieve a better world will for sure make an impact in the long term. André holds a Bachelor's degree in Informatics Engineering. Wanting to pursue something more in the arts, visual and creative world he then took a Master's degree in Design and Multimedia.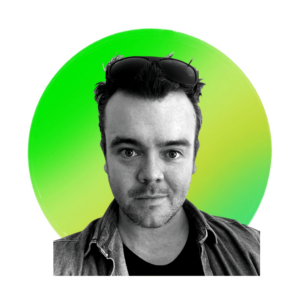 Thomas W. Sorensen
Art Director and Animator
Email: thomaswoodyart@gmail.com
Educated from The Animation Workshop in Viborg, Denmark, Thomas holds a bachelor's degree in character animation, storyboard, arts, and design.
Having worked in the animation industry for more than 10 years, his work will bring Groogert and all his friends to life!
Not only does Thomas has a passion for cartoons and animation he is also passionate about animals and
wildlife and is concerned about animal species going extinct because of deforestation and climate change.
To be involved in a project that focuses on wildlife, nature, and recycling,
and have it all come together as a colorful cartoon, is absolutely a dream project for him.
He loves to be a part of a creative environment and the idea of creating something out of nothing is really motivating for him.
Environmental Stewardship
Nature and humans are one. We acknowledge this essential statement and identify ourselves as persons who want to contribute to create a positive impact to the environment and act as stewards of nature.
There is immense power in what a single person can do. A single person cannot change the whole world, yet he/she can create the conditions for change. If we are able to inspire and motivate one person, one child at a time, to take care of nature, then this person can carry this seed of environmental awareness and plant it elsewhere, involving other people on the way, creating thus a ripple effect.
We have different educational backgrounds and complement each other. We work together towards the same goal. We take pride in helping each other and working as a unit.
As part of our internal team dynamics, a key ingredient is good communication between team members.